7 Design Concept of Coffee Shops
2023-05-13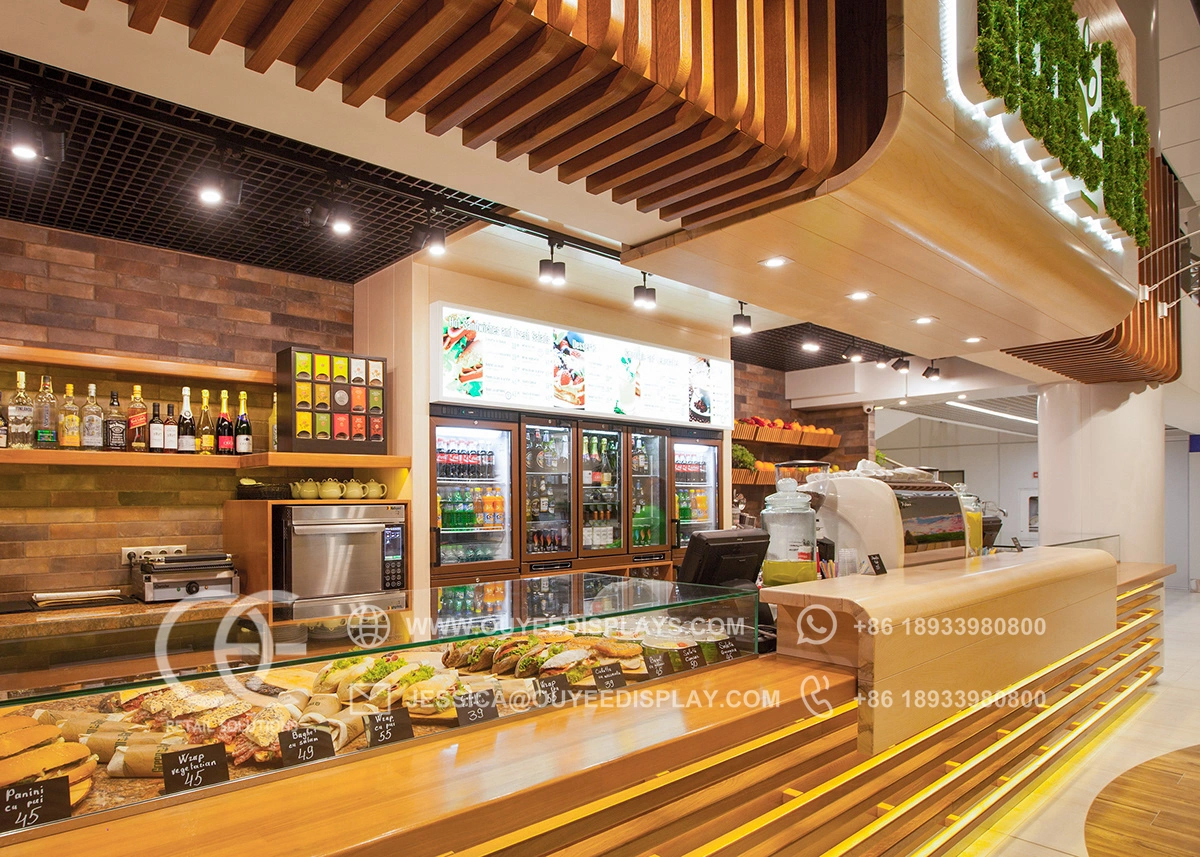 Coffee shops have become a popular destination for people to relax, work, or socialize. The design of a coffee shop plays a crucial role in creating a welcoming and comfortable atmosphere for customers. Here are some design concepts that coffee shops can incorporate to enhance their overall ambiance.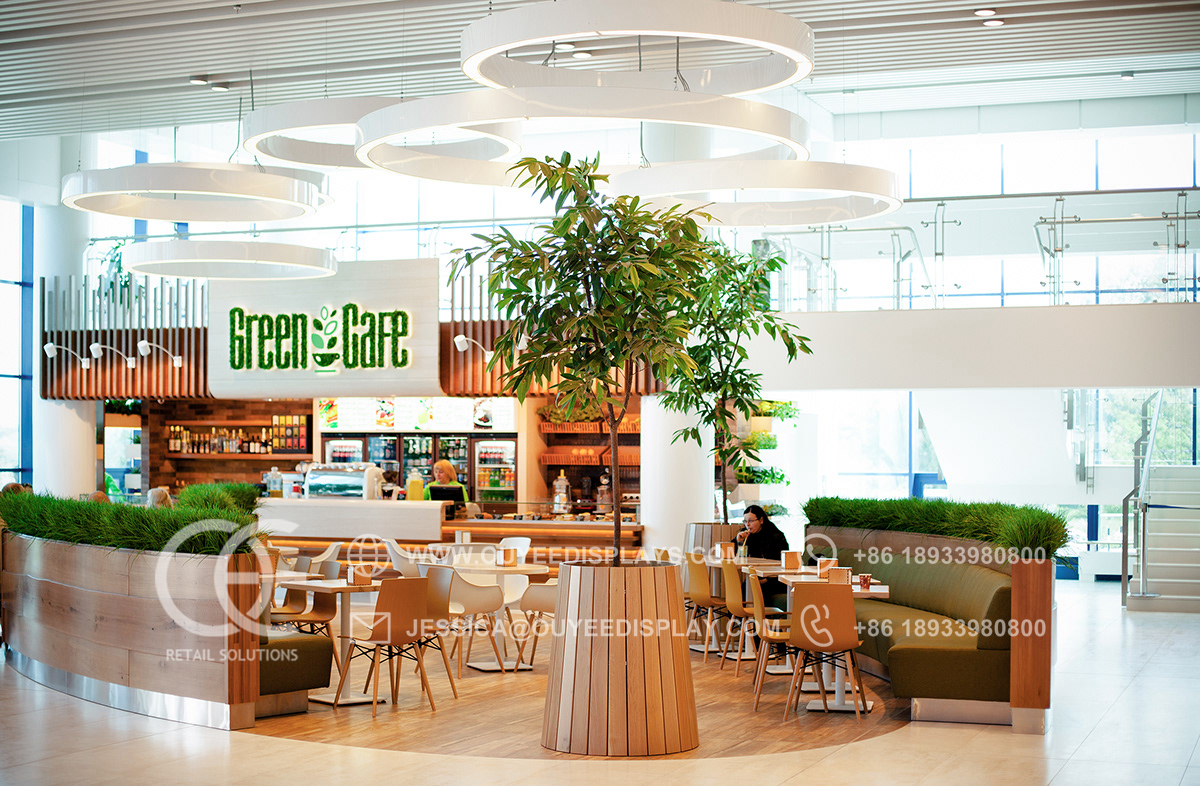 1. Cozy and Comfortable
Customers visit a coffee shop to unwind and enjoy a cup of coffee in a cozy atmosphere. Therefore, coffee shops should focus on creating a comfortable and inviting environment. This can be achieved by incorporating soft furnishings such as comfortable seats, cushions, and rugs. A warm color scheme and soft lighting can also create a cozy ambiance.
2. Natural Elements
Incorporating natural elements such as wood, plants, and stone can create a calming and relaxing atmosphere. Coffee shops can add potted plants, succulents, and fresh flowers to bring a touch of nature indoors. Wooden furniture and accents can also add warmth and texture to the space.
3. Functional and Efficient Layout
A coffee shop's design should prioritize function and efficiency. A well-designed layout can improve customer flow, reduce wait times, and maximize space utilization. The coffee bar should be positioned in a central location, and seating areas should be arranged to create a natural flow.
4. Artistic and Creative
Coffee shops often serve as a creative hub for artists and writers. Therefore, incorporating artistic touches such as murals, paintings, and sculptures can add a unique and creative touch to the space. Local artists can be invited to exhibit their work in the coffee shop, showcasing the community's artistic talent.
5. Technology-Friendly
In today's world, people often work or study at coffee shops. Therefore, coffee shops should be equipped with the latest technology such as Wi-Fi, power outlets, and charging stations. Comfortable seating with ample desk space can also cater to customers who need to work or study.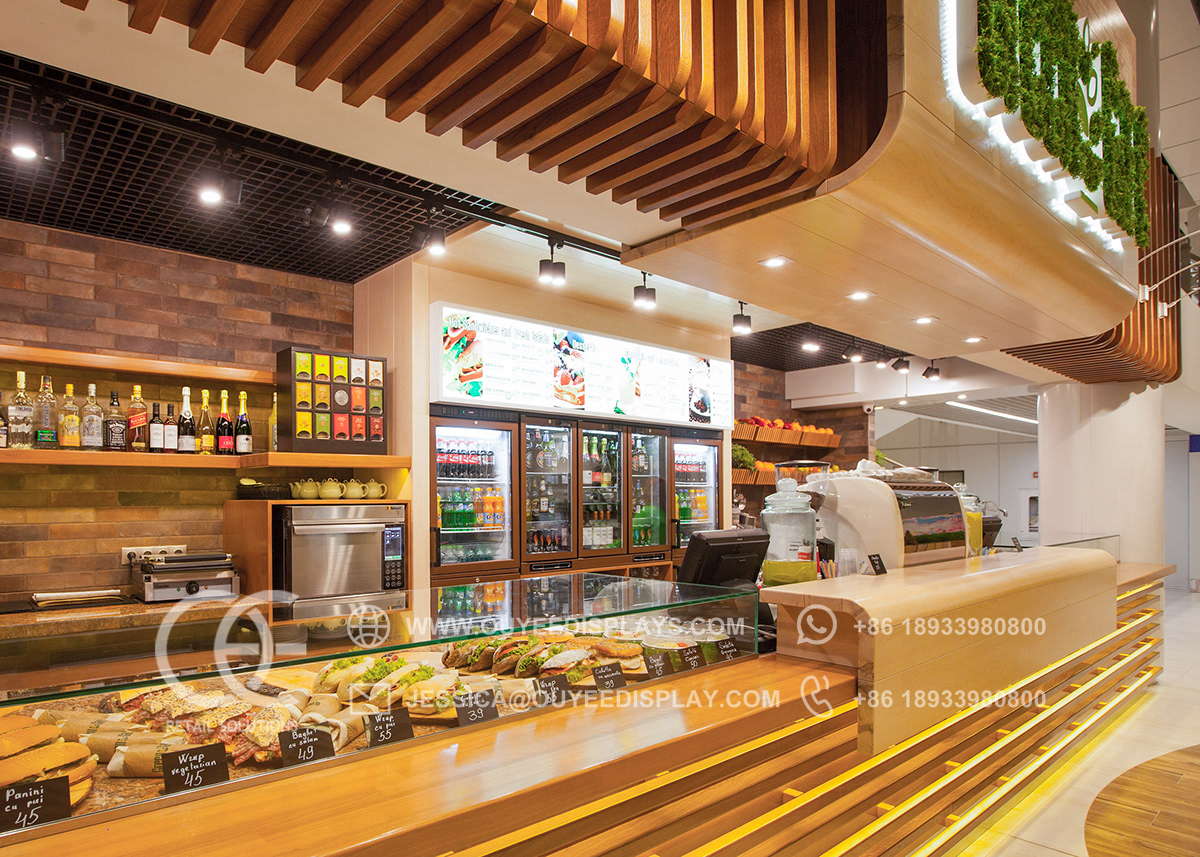 In conclusion, designing a coffee shop requires careful planning and consideration to create a welcoming and comfortable atmosphere. By incorporating these design concepts, coffee shops can enhance their overall ambiance and attract more customers.